How do I book a visit?
Once you've found the right person, you can book in their visits instantly. It's easy to organise their visits online and keep track of their activities.
Click on 'book' to schedule visits with your chosen worker.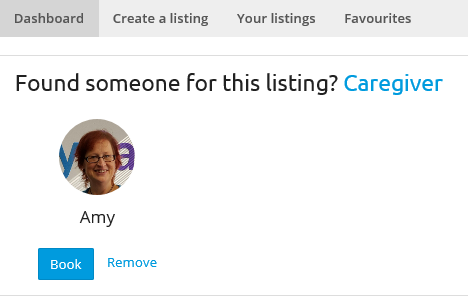 When you book the first visit with your worker, you'll need to enter the agreed overnight or hourly rate.
Choose the day and time you'd like them to work – we'll calculate the cost of your visit and debit your credit or debit card when you confirm the visit in Step 4.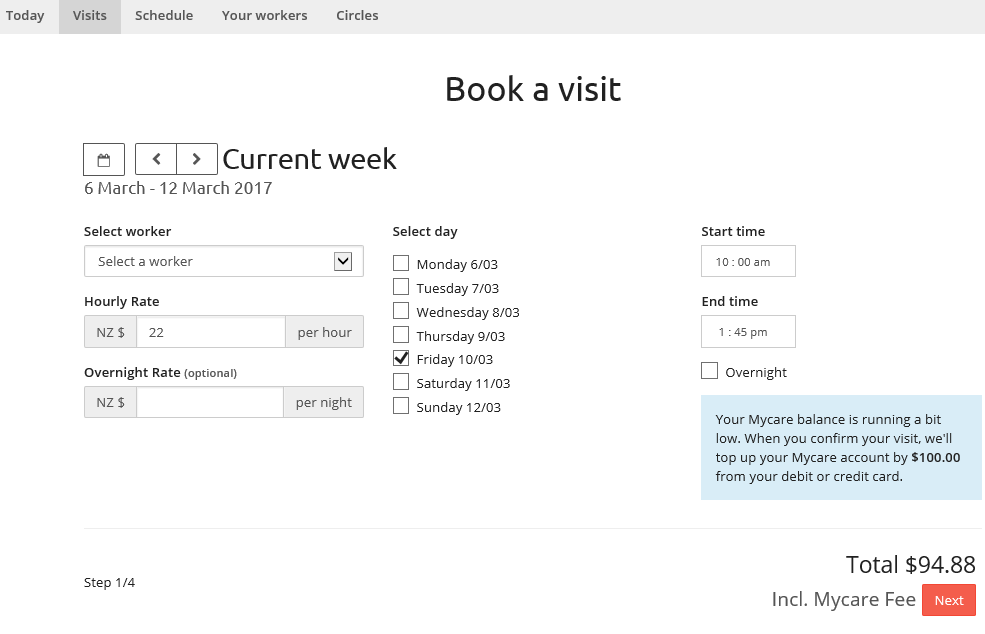 You can assign tasks or activities for your worker to check off, and add a note about the visit. E.g. "It would be great if you could take the dog on your walk with Janey today."
If it's the first time you're booking a worker, the final step will be an agreement between you and your worker.
Why do I need an agreement?
A contractor agreement means you won't have to become an employer.
Having an agreement with your worker through Mycare means:
You can book your worker's visits through Mycare, assign their activities for the day and keep your support circle of friends and family in the loop
You'll be able to see all your visits at a glance and know what's happening every week
It's easy for you to pay your worker on time, every week
Mycare will deduct tax from your worker's hourly or overnight rate and make sure it's paid to the IRD
For each hour of work that you pay your worker through Mycare, they'll be insured with Vero Liability for up to $1,000,000 of public liability & professional indemnity cover.
How do I book extra visits?
It's easy to book new visits with your worker. Head to 'Book visits'. You can add as many visits as you like simply by clicking the "Add visit" button.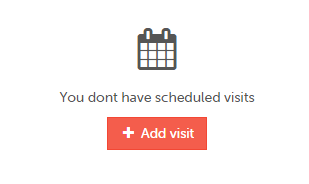 You'll see all booked and completed visits for the week on the visit page.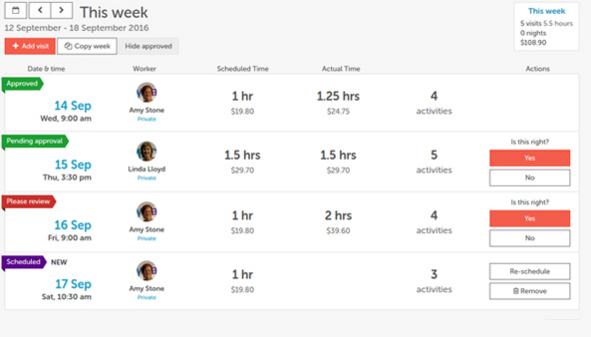 How do I cancel or reschedule a visit?
Your booked visits can be edited or removed by selecting the Re-schedule or Remove buttons on any visit you'd like to change.

Where is my payment history?
You can locate your transactions and payment details under the Payments section of your account. You can see the payment history, update your credit card details and check your balance.