Your clients will book your visits through Mycare, assign activities for the day and keep everyone in their support circle in the loop. You'll be able to see all your visits at a glance, and know exactly where and when you're due next.
When you find work through Mycare, we'll help you and your client to set up a formal agreement. Your hourly or overnight rate will be entered in each agreement.
Mycare will also help you to take care of the paperwork each month:
Each time you're paid by your client through Mycare, we'll deduct tax and pay it to the IRD on your behalf
For each hour of work that you're paid through Mycare, you'll be insured with Vero Liability for up to $1,000,000 of public liability & professional indemnity cover.
Mycare processes payments once a week – any visits that have been approved by Monday will be paid by Wednesday morning.
How do I add my bank account details and IRD number?
You need to enter your bank account so your client can pay you for the visits booked through Mycare. We'll also ask you to enter your IRD number so Mycare can help by paying tax on your behalf to the IRD. You will find your transaction history and payment details under the Payments tab.
You can update your IRD number and bank account details under Payment Details at any time.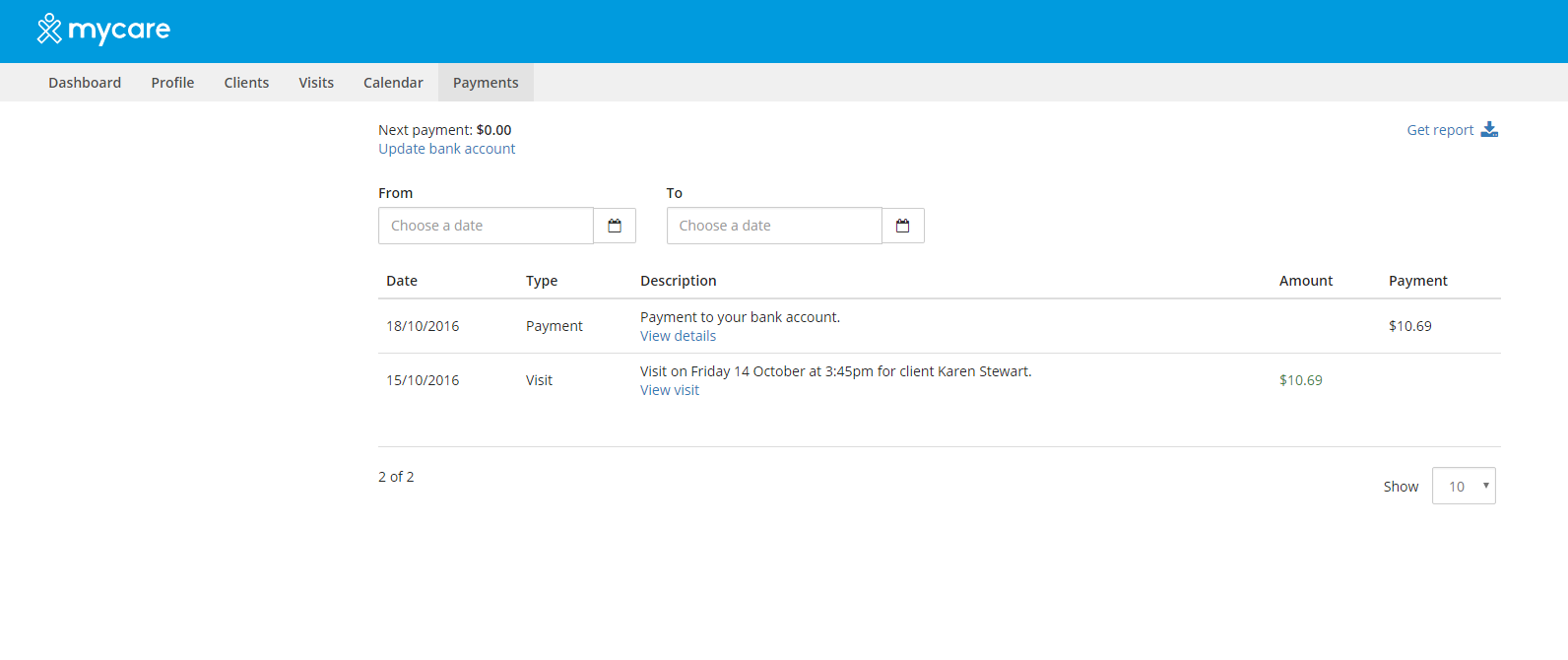 Where do I find my agreements?
When you are booked by a client for the first time, they will also create an agreement. You will receive a notification when your booking and agreement are ready for you to view.

What is an agreement?
An agreement at Mycare outlines the terms of the services you will provide to the client who has hired you, and how you will manage this through the tools provided by Mycare.
Make sure you check the visit booking and payment details before you accept. Accepting an agreement is simple. Just click the accept button at the bottom left hand corner of your agreement.

Where do I see when I am booked to visit a client?
Your scheduled visits for clients can be found under your calendar tab and be viewed monthly or weekly. Your visits for the week will also appear on your dashboard. When you have completed a visit, you will need to log in to your Mycare account, confirm you have completed the visit and check off any tasks you've done.
Our app makes it easy to submit visits when you're out and about. Visit the Google Play store or iTunes to download your app now.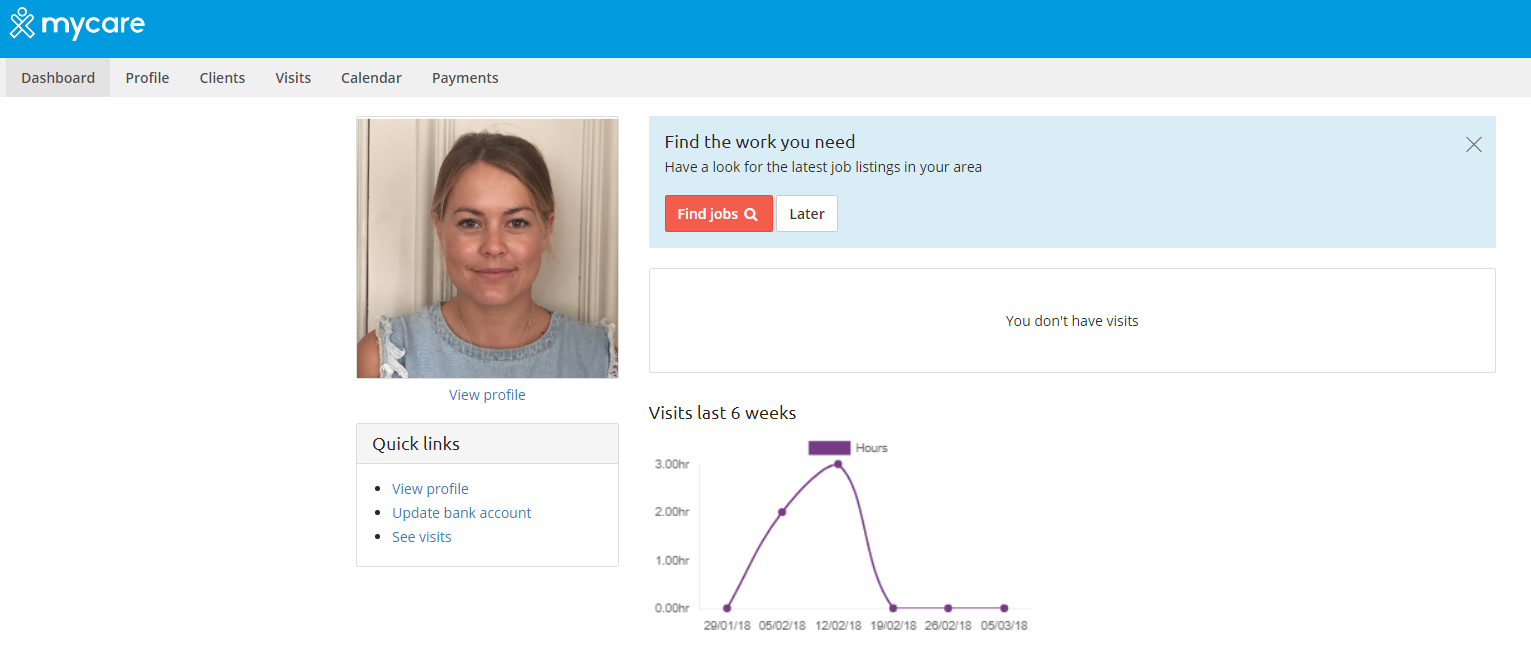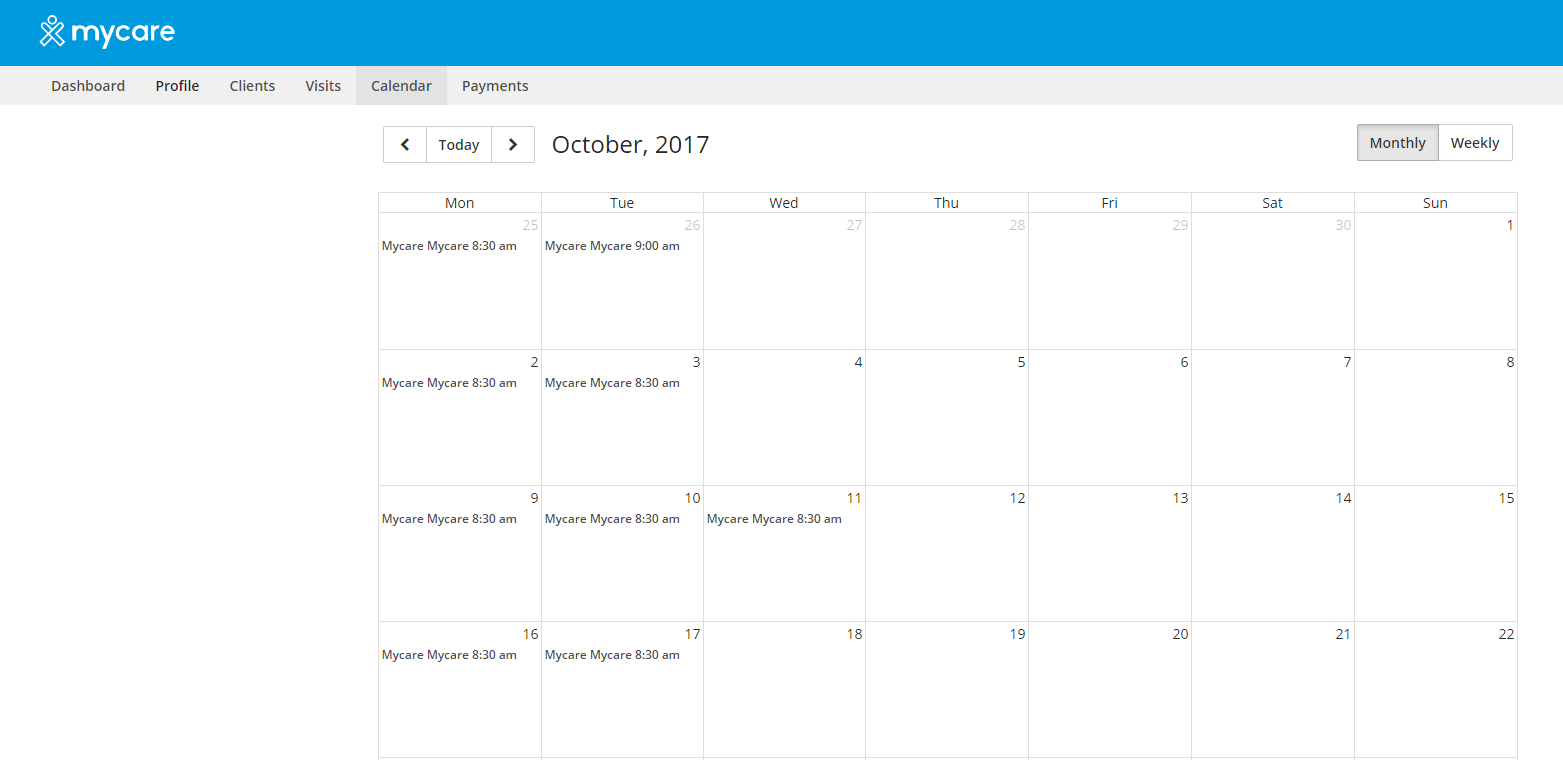 Need help or have questions? Contact the Customer Engagement team on 0800 677 700 or by email at hello@mycare.co.nz