Planning a trip? We have compiled a short list of tips to help make your journey go smoothly. This includes some practical travel hints plus things you need to consider when engaging a Mycare worker to travel with you.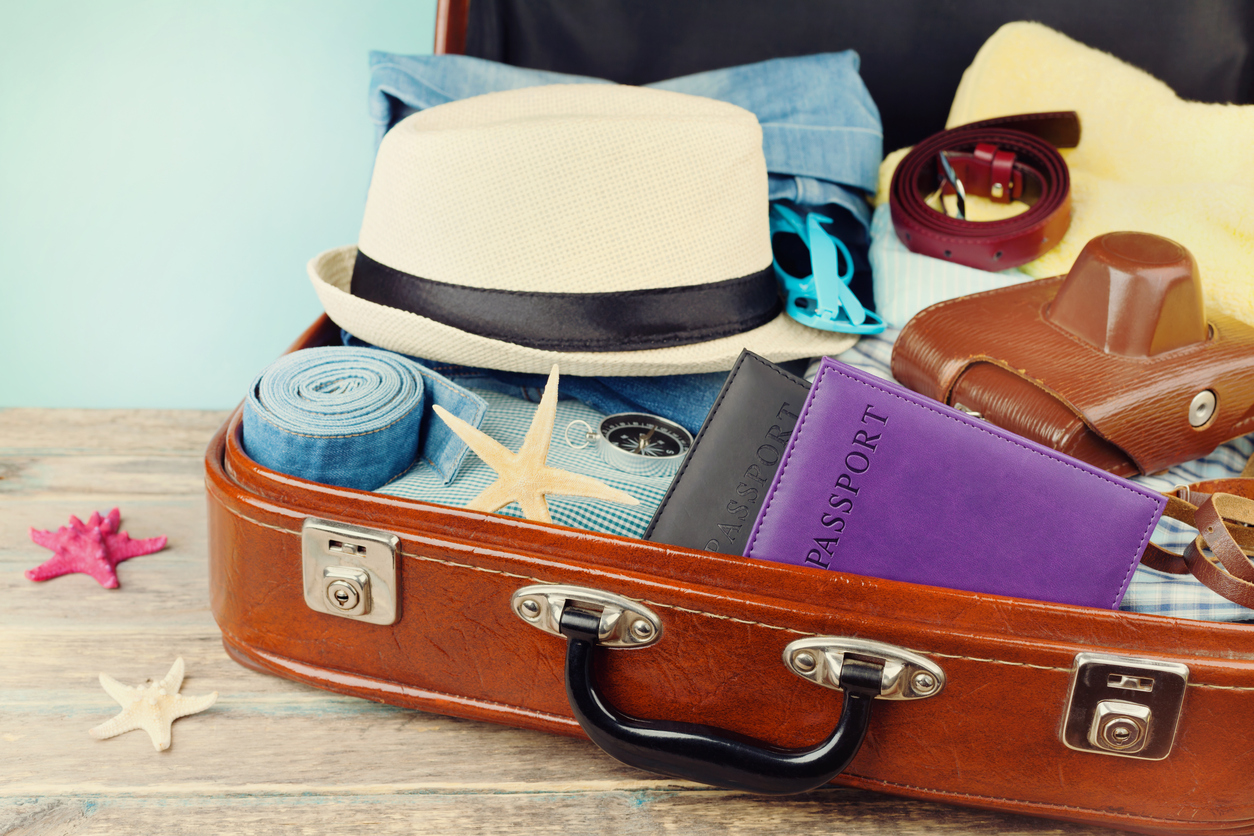 It sounds like the dream job for someone to be paid while they support another on an overseas trip, and in many ways it is, but it can quickly turn sour if key aspects haven't been worked out beforehand.
Hiring a Mycare worker
It is easy to list a job and find a worker. Mycare can help you find the ideal worker to travel domestically or overseas with you. However, it is up to you to ensure that you and your worker negotiate the details.
We advise that you negotiate the finer points when you are creating the agreement. Here are some questions to consider:
Are you paying per hour or a daily rate?
Are you paying for all transport (airfares, buses, taxis)?
Will you pay for all meals, or provide a food allowance, or are meals not included?
What about entertainment (shows, entry fees to theme parks, etc.)?
Every person has different needs so there are no right or wrong answers to these questions. We do ask that you pay your worker fairly and that you cover expenses that they wouldn't have if they were working for you in your own home.
The rule of thumb is that if you are requiring a worker to be with you and there is an expense attached to the activity then you need to cover this cost.
In terms of the pay rate, consider whether the worker will have time off or are they required to be with you 24/7 throughout the trip? And are they choosing to take part in activities as a friend or accompanying you as a worker? This may vary depending on the activity.
It's important to be very clear about your expectations and for the worker to know exactly what they will have to do and how much they will earn during the trip. This will avoid disagreements and ensure you both get the most from the experience.
Tegan Morris used Mycare to find a worker to help her to achieve her goal of exploring the US. To read more about her story click here.
Travel hints
Writing travel hints can be difficult because everyone's needs are different. However, there are a few things that we have discovered over the years which may help you enjoy your trip to the max:

Packing
For those of us with extra equipment it is important to keep it charged. It can be useful not only to get an adaptor but also a power board with multiple plugs. This way you only need one adapter to plug in multiple devices.

Things can move around in your bag so investing in packing cells can help you access the items you need more easily. Packing cells are small rectangular fabric bags that come in various sizes. They allow you to put all your tops, pants and socks in separate bags, making them easier to find.
The biggest thing is to ensure that you take more medication than required. Pharmacies can provide blister packs which have your allocated medication pre-packaged for easy use.
When Kylee Black went on her trip to Europe recently she said, "One of the things we did was create a page long document listing the drugs and what they were required for." This empowered her support person and others if they needed to have a quick overview. It was also useful for Customs because she could verify why she needed the medication. Some countries are very strict on this, so be prepared – if you are carrying prescription medicines or controlled drugs you must have a prescription or letter from your doctor.
Flying
Most airlines offer special assistance for travellers so it would pay to visit your airline's webpage before takeoff. Some airlines require a week's notice of special equipment needs. If you require a ventilator or other such devices, give them as much warning as possible as they will need to seat you in a particular row.

People often think about the flight itself but forget about navigating the airport. Increasingly airports are catering to the diverse needs of their clientele. Shannon Airport in Ireland has launched its first sensory room for passengers with autism. To find out more, click here.
There is also a move for airports to become more senior-friendly by training their staff to be competent in supporting individuals with dementia. Heathrow Airport in London has committed to training its staff of over 70,000 in this area. For more information click here.
Some things you can do to reduce your stress:
Arrive at the airport early – people with special assistance are often required to be the first to board the plane so be there at least half an hour before the recommended time
In case you are separated from the person you are travelling with, have their phone number and full name written down so you can hand this information to airport staff
Only have essential hand luggage, because if you require assistance the more you have to remember the more likely you are to lose items in the commotion of boarding and disembarking the aircraft.
If you have any queries or would like more information on how to find a support person for your travels please contact our Customer Engagement team on 09 887 9777 or email: hello@mycare.co.nz.