The Access Matters campaign is an initiative of the Access Alliance, a group of Kiwi disability-sector organisations working together to create a fully accessible Aotearoa New Zealand. They are asking the New Zealand Government to introduce accessibility legislation so that people with access needs are able to participate to their full potential as citizens and consumers.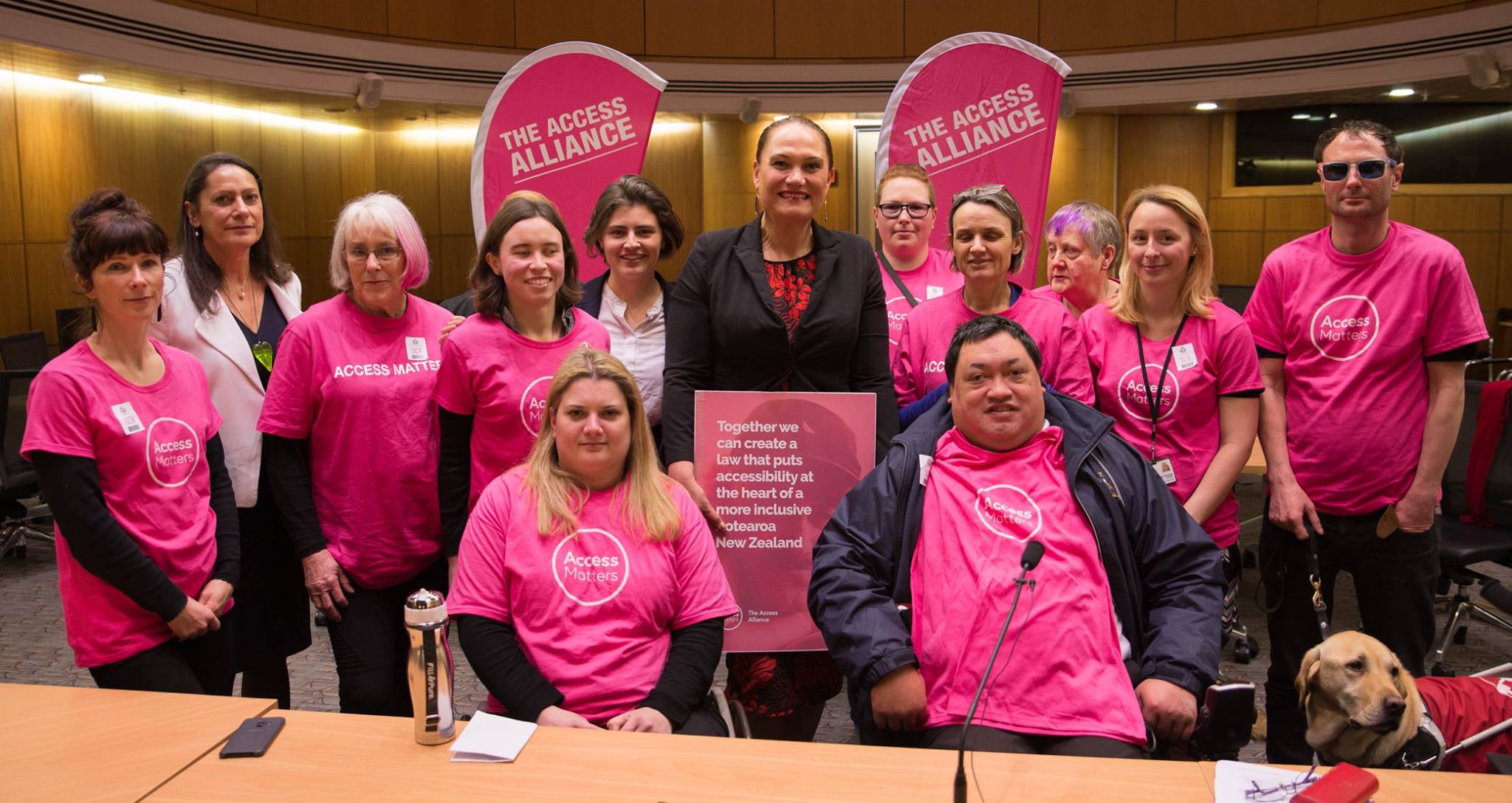 At the most recent Access Matters' campaign event, accessibility advocates gathered at Parliament to share their personal stories and highlight the need for accessibility legislation. A giant-sized booklet, containing stories and signatures of those with real-life experience of these issues, was presented to the Hon. Carmel Sepuloni, Minister for Disability Issues, and was very positively received.
Visiting speaker and Canadian disability rights lawyer, Prof. David Lepofsky, recently met with the minister, and reported back that, "The stars are aligning. The Minister for Disability Issues, Carmel Sepuloni, is talking to her cabinet colleagues. Our job is to make sure they see that we are building momentum to 'just say yes' to accessibility law in New Zealand."
The Access Alliance is delighted with the progress of the Access Matters campaign, and has now moved into a consultative phase. They will continue to meet with government ministers, MPs, officials and interest groups, including businesses, local government, and people with disabilities.
You can help support the Access Matters campaign by signing up to their website for regular updates, sharing your own access story and liking our Facebook page.