Playing sports and being part of a team or group have far-reaching benefits for your wellbeing, development of skills and interpersonal connections. In New Zealand we have a 'great outdoors' culture which means there are many opportunities for all ages and abilities to get out-and-about and moving. Here are some activities you might like to explore, ranging from casual walking groups to organised team sports.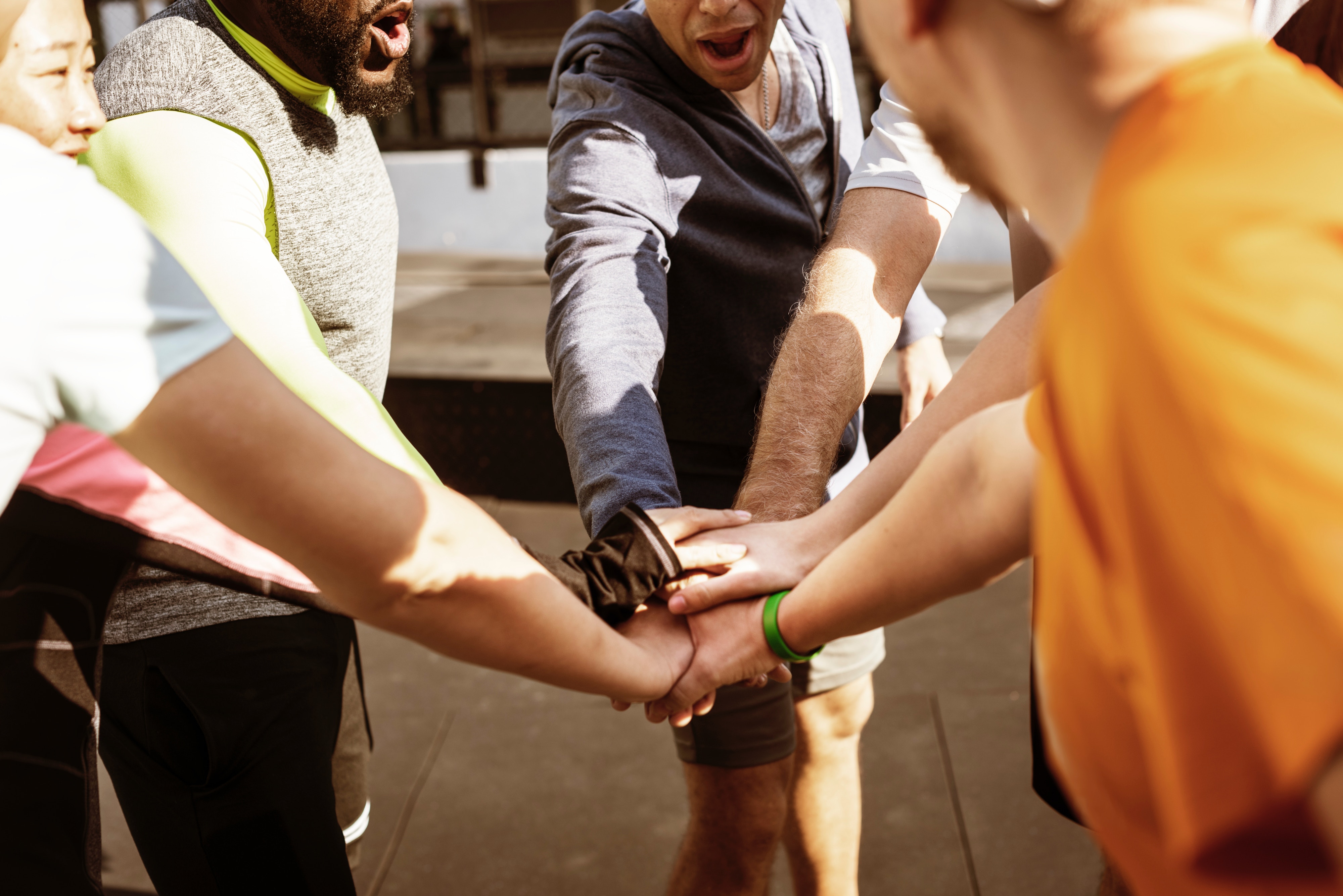 Inclusive activities and sports
Local YMCAs and council-owned gyms often provide specialised classes for disabled people and older adults including, but not limited to, tai chi, yoga and aqua aerobics if the facility has a pool. These low-impact exercises are great for working out muscles to remain healthy and fit, good for relaxing the mind, and awesome for growing your local network as they are delivered in group settings! There are over a hundred YMCA centres across the country. Find your nearest one here. You can also contact your local council to find out what fitness centres and services they have on offer.

Walking groups are a great way to meet new people and enjoy the outdoors. Walking is known for its many benefits for heart health, balance and coordination, maintaining bone density, blood pressure management, and keeping your brain active. These health benefits are further complemented when joining a walking group as you also benefit from accountability, increased motivation, group safety and, best of all, socialisation. There are hundreds of walking groups across the nation ready for you to join. Check out the Walking Group Directory New Zealand to find one near you and meet some new people in your community.
Volunteering at local sport events is a great way to get outdoors, participate in local events and share some community spirit. Volunteering opportunities vary in the physical exertion required, and range from marshalling, to keeping score, manning water stations, etc. You can find local sporting organisations seeking volunteers on seek volunteer.
Swimming (pool or ocean) is a great physical activity option and also has many mental health benefits such as endorphin release, relaxation of muscles in the water, mindfulness due to focus, and boosts in brain health due to rhythmical deep breathing, as well as connecting you with others in your community. Joining a local pool or ocean swim group is a great way to start. You can search on places such as meetup.com to find people in your area who are getting together for a swim or other fitness activity.

Mixed Ability Rugby Auckland places an emphasis on social inclusion by mixing 'able-bodied' volunteers, coaches or tutors who act as facilitators or helpers to guide players on the pitch. They say their model differs from the Paralympic structure, as it starts from the assumption that anyone, at some point in life, can experience a form of disability. This team is based in Remuera, Auckland. To contact the founders, Wynand and Carlijn, please visit their website: https://ma-rugby.com/about/
Achilles NZ (Running) is part of the worldwide Achilles International organisation whose mission is to enable people with all types of disabilities to participate in mainstream athletics – in New Zealand the focus is on running. Achilles NZ provides disabled people with the opportunity to participate in mainstream running events such as Round the Bays in Auckland, The Queenstown Half Marathon, and The Wellington Marathon, and more. It also supports New Zealand athletes with disabilities to run at international events.

The organisation currently runs training sessions fortnightly on Sunday mornings in Auckland, Wellington, Christchurch, Rotorua, Hamilton, Tauranga and Invercargill.

Achilles NZ may also provide support for event entry discounts, funding for wheelchairs and prosthetic limbs, and even getting to events. Membership is free and includes fortnightly training sessions where each person with a disability will be paired with an able-bodied running guide to be your personal support person on the run.

Check out their website to sign up and find answers to FAQs here.
Activities and sports for children and adults with disabilities
Parafed began as the Auckland Paraplegic and Physically Disabled Association in 1966. Now Parafed has a network of fifteen clubs across the country with more than 300 athletes. The clubs run their own sports while also working with other sporting providers to operate sport and recreation opportunities, raise awareness of inclusive sports, and link Parafed members to local clubs and schools. Visit your local Parafed site to find out what sport clubs and teams they can connect you with in your local area.
Special Olympics New Zealand is a sporting organisation for both children and adults with intellectual disabilities. They offer year-round programmes for sports training and competitions with more than 7000 registered athletes. Special Olympics NZ has clubs all over the country, from the Far North to the lower South Island. Find your local club and what they have on offer here.
Here are some of the sports offered by Special Olympics NZ:
Alpine Skiing
Athletics
Basketball
Bocce
Bowling
Equestrian
Football / Soccer
Golf
Indoor Bowls
Powerlifting
Snowboarding
Swimming
Table Tennis
For more information please contact the specific sport or activity provider. (Note: This list has been compiled from information provided to us and is by no means a comprehensive list of available activities.)
If you require support to attend and/or participate in activities please feel free to list a job on our platform as we have local support workers ready and willing to be of assistance. Need help or have questions? Contact the Customer Engagement team on 09 887 9777 or by email at hello@mycare.co.nz