Robyn Georgieff tells how her life is all the richer for providing home help.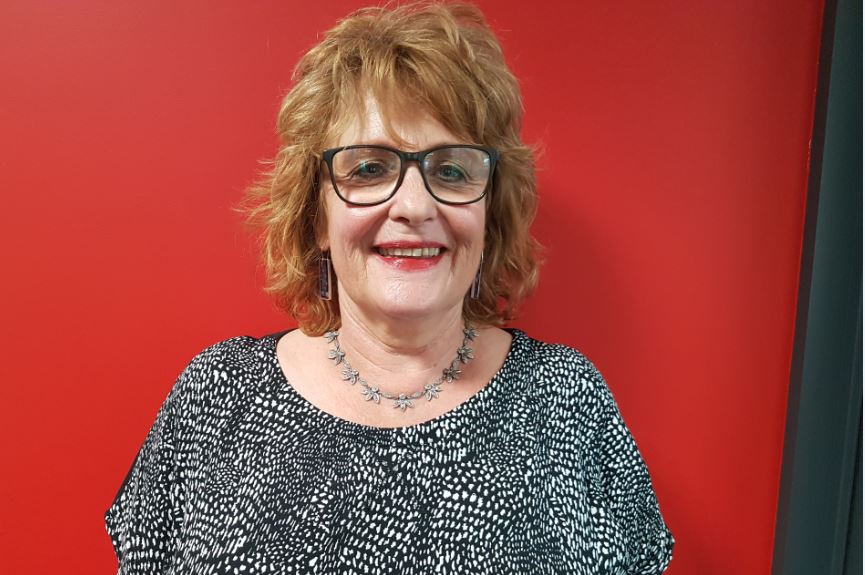 If you're living in Christchurch and haven't met Robyn Georgieff, it may only be a matter of time! The former enrolled nurse and passionate member of Mycare's community team gets around. "I did 64 talks to groups small and large last year, and I'll be doing it again this year," she says. "I want to have the conversation with as many people as I can."
Mother-of-three Robyn is spreading the word about the mutual benefits of becoming a local care worker, to tackle head-on the problems many older New Zealanders face, such as social isolation. "Whether through deadheading roses together, documenting family histories online, or just having a companionable cuppa, home-based care work is about reinstating social connectedness," she says. "Mycare is creating a community of carers who are looking after people in their own areas – and that's pivotal."
Robyn's in a great position to educate others about the rewards of providing home help: outside her day job, she's been supporting people in her own community for the past 12 years, and says it's given her so much. Among the friends she's made are Anne*, "who's 94 and fiercely independent. Her life stories are fascinating – she grew up and Ireland and was the eldest of 17 children. And Kevin*, who's 106 and still lives at home. His 84-year-old neighbour is his custodian, and when he goes away, I step in to cook for Kevin. I find the contact with somebody of that age absolutely amazing. He joined the Air Force when the planes were made of balsa wood and canvas!"
Not all health professionals by any means, care workers are everyday people. In Robyn's experience, the magic lies in being ourselves. "People are often surprised to learn that the skills we all have but don't always write on our CVs are very pertinent to a role of caring," she says. "Empathy, for example. Being able to connect and really hear what a person is saying – the listening is so important. And it begins and ends with relationships, so if you've been good at building relationships in your career or life generally, you'll fit in well."
Being a good care worker means opening yourself up, and learning to 'care about' as much as 'care for', says Robyn. "I talked to a guy from a Rotary club where I spoke about Mycare recently, and learned he'd been haematologist for many years – and now he's trimming hedges. But he's not just trimming hedges, is he? He's going to older people's homes and he's saying, 'Yes, I'd love to have a cup of tea.' And he's sitting down and hearing about their day. It's all about connection and letting conversations occur – not going in with fixed ideas about what you think would be good for someone."
The benefits of care work go both ways. "One of Mycare's clients, Louise*, spends time with a young worker Ben*, and they do things like play Scrabble and speak French to one another," says Robyn. "Ben taught Louise to ride a bike again after a knee reconstruction, but he'd say he's also learned so much from the way that she thinks about the world.
"Older people don't want you to rush around like a whirligig. Their life has slowed down. I've learned a lot about quieting my own life down and being more observant by watching how older people live."
Robyn says care work has enriched her life in ways beyond measure. "After seeing my 88-year-old client Tom*, I was always left with this huge happiness. I might have been a bit frazzled when I arrived because my car wouldn't start or something, but what we did together was always so rewarding – even something as simple as sitting in the sun having a cup of tea and talking about his work as a journalist – that whenever I came away, my heart was full."
* Names have been changed.

Considering care work? Read on, create your profile here, or to find out more, contact Mycare's Customer Engagement Team on 09 887 9777, or email hello@mycare.co.nz.