Even a little home help could improve your elderly relative's quality of life.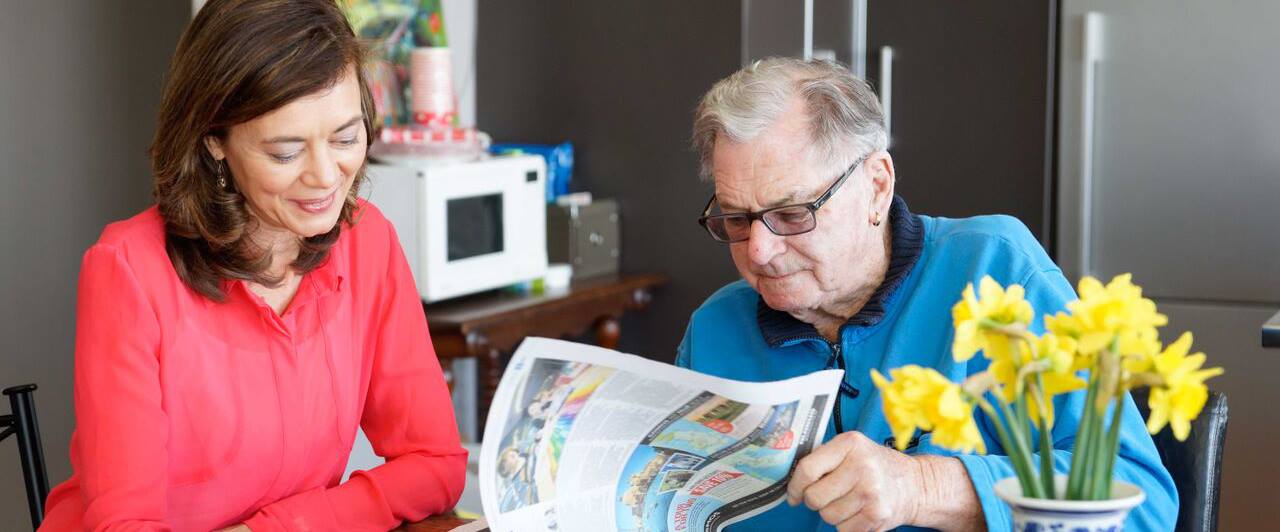 The tragic recent case of a woman found deceased in her Remuera, Auckland home highlights the need for us to stay in close contact with our elderly loved ones – or ensure someone we trust does.
You may have already read about some of the ways in which you can ensure the key bases of support are covered for an elderly relative living at a distance, but did you know Mycare can be your one-stop shop for practical and emotional support when you can't be there yourself? Mycare's well-vetted care workers provide all sorts of affordable services to help people continue to live happily in their own home. You could hire someone to provide hands-on care with tasks such as:
cleaning the house
cooking
personal care
gardening
driving your loved one to appointments or social events.
Or it may simply be a matter of engaging a worker to:
stop in for a cuppa and a natter every couple of days
make a daily phone call
collect the mail
nip out to pick up some essentials from the shops
do odd handyman jobs
provide tech advice so you can stay in touch via phone or Skype.
Whether your relative will benefit from two or 20 hours of support a week, there are Mycare workers throughout the country who can provide what you need. Or you might like to talk to your loved one's friend or neighbour about registering as worker themselves so you can offer them remuneration for their assistance. It's easy to sign up online, or to find out more, call our Customer Engagement Team on 09 887 9777, or email hello@mycare.co.nz.