Supporting someone who's terminally ill can be incredibly rewarding – but it's also heartbreaking and stressful. Thankfully, help's available when you need it.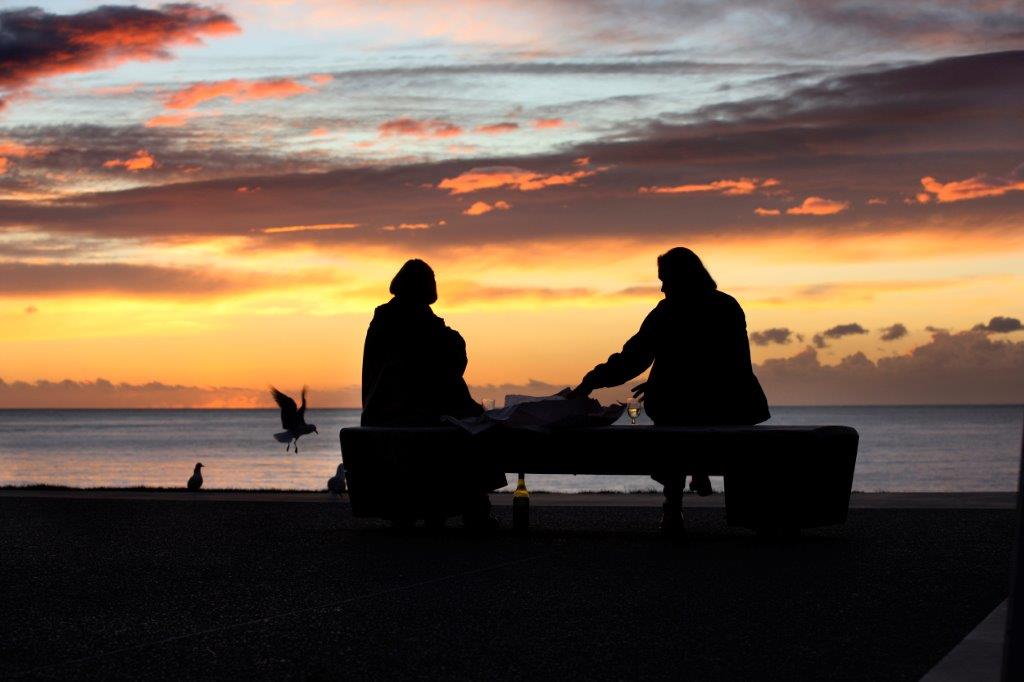 When you're caring for a loved one in their last stage of life, everyone will tell you to make sure you eat well, sleep well and take breaks to maintain your own health. This both goes without saying and seems almost impossible when you're in the thick of it. The fact of the matter is, you're going to need help too. And that's okay.
Though it may not always feel like it, you know you're not alone. Most people like to feel useful and want to care for those they love – they may just not know how. Reach out to family and friends and ask for what you need. Organising a roster can be a good way to share the load.


Anyone living with a life-limiting condition can access Hospice New Zealand's free services, which provide for terminally ill and elderly people's physical, emotional, social and spiritual needs and those of their family and friends, before and after death. (Don't miss their invaluable resource A Guide for Carers.) The majority of New Zealanders are cared for in their own homes, rather than a hospice facility; services include medical and nursing care, pain and symptom control, financial advice and more. A referral can be made at any time (sometimes right after a diagnosis, to provide ongoing support), usually by a GP, hospital or district nurse – contact your local hospice to find out more.

Palliative care is also provided by GPs and district nurses, and in residential aged-care facilities and hospitals. Your loved one's doctor can guide you as to what's best for them.
Mycare's pool of more than 7000 care workers enables you to find people you click with and trust to give you extra support. This could be someone to provide in-home help for your family member, or a carer to give you some respite – it's up to you. Simply post a listing outlining what you need, then search the workers in your area before negotiating the arrangement and rate of pay that suits you.

Mycare's handy Support Circle lets you keep the whole family in the loop about your loved one's health and care. Connect, support each other and share news all in one place, without having to send multiple texts or make endless phonecalls at a time when you may be running on empty. Log in to find out more.
Planning the practicalities may help you feel more secure and less stressed. The Citizen's Advice Bureau is a great place to begin to start finding out more about wills, funerals and other important details.

The My Life, My Funeral kit, which is available from any Funeral Directors Association of NZ (FDANZ) funeral director, is another great resource that can help you to organise what you can, when you can.
Carers NZ: is wealth of information for family carers, with everything you could ever hope to know about caring for someone you love, including this excellent factsheet, When Death is Near. You can also access advice and support through the free helpline: 0800 777 797.

Young Carers NZ is an offshoot set up for young people who support members of their family and whanau. If this is relevant to you, connect here.
If your loved one has cancer, you might like to make use of the Cancer Society's resources. Click here for information for carers.


Talking to people who've walked this road can be a real comfort – reach out to whoever you can. Here, Mycare co-founder Laurie Hilsgen describes her experience of supporting her terminally ill partner and the lessons she learned. And here, Mycare Customer Experience Manager Amy Stone shares the story of her father's passing and what got her and her family through.
MyCare's Customer Engagement Team is here to help you find the support you need when times are tough. Simply call 09 887 9777, or email hello@mycare.co.nz.