Facing Christmas alone? There's more support out there than you may realise.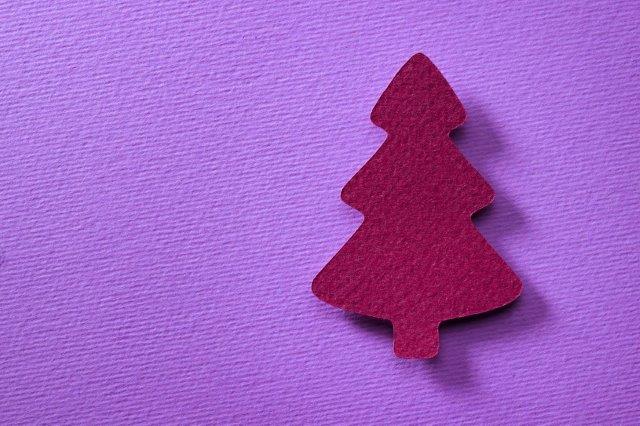 As you get older, partners and friends pass away. Family don't always live close by. Your loved ones go away on holiday. And if you are unable to get out and about it can be hard to meet people. This is never more keenly felt than during the Christmas holiday season. However, there is support available so that no one needs to celebrate a solitary Christmas.
As Age UK says, 'No one should have no one at Christmas.' So, if you, or someone you love are facing Christmas alone, we have some suggestions on where to find care, support and companionship this holiday season.
Community spirit
There are usually a number of community Christmas events such as Carols by Candlelight and Christmas in the Park where you can celebrate with others.
Most local church groups will also offer support and celebrations to anyone looking for this.
The Salvation Army provides extra services in the lead-up to Christmas, including present packs and festive food hampers for those who are isolated or in need. They also arrange visits for vulnerable elderly people and offer comfort and companionship.
Companionship
Age Concern is a charity that promotes wellbeing and dignity for elderly. Contact your local Age Concern to find out what they are doing this holiday season to visit and support elderly in your community.
Caring Caller is a service that St John provide for people who live alone or who are a bit lonely. Volunteers call regularly to check in that everything is ok and have a friendly chat. There's no money involved – Caring Callers are volunteers, doing a service because their hearts are in the right place.
Help in the home
Consider hiring a worker to come and provide some holiday help at home- and perhaps some mince pies and a friendly chat. Mycare allow you to screen workers online and choose who you wish to interview and ultimately hire.
There are 2000+ workers offering a variety of services at Mycare. From just a few hours of companionship or help with housework, to live-in care that can support your loved one in the comfort of their own home, throughout the holiday period. So that you can get some rest and respite, knowing they're safe.
The all important Christmas ham
Everyone loves Christmas dinner and if you or a family member are not up to the meal preparation, then there are plenty of workers at Mycare that can provide anything from a light meal to Christmas dinner with all the trimmings. They are also willing to share a meal.
Alternatively, you could arrange a meal service to deliver hot or frozen meals, even on Christmas Day. The original provider was Meals on Wheels and it's still going strong today, you just need a referral from your GP or local DHB. There are lots of local specialist services also that deliver meals, so Google the options in your local area.
Virtually there
Remember that in today's world, it's easier than ever to keep in touch with technology.
Even if you can't visit this Christmas, pick up the phone or even better, Skype. That way, Nana can see the grandchildren opening their presents, or grandad can listen to the corny jokes from the Christmas crackers and they get to share in the family fun.
Research shows that having friends and family in regular contact is more important in preventing loneliness than the number of visits you make.
Where ever you go and whatever you are doing, the team at Mycare wishes you a safe and happy holiday season.
Need help or have questions? Contact the Customer Success team on 09 887 9777 or by email at hello@mycare.co.nz