It's easy to keep track of your listings. You can see all of your current and past listings and edit each listing. If your listing is still a draft or it has now closed, it will show as 'unlisted'.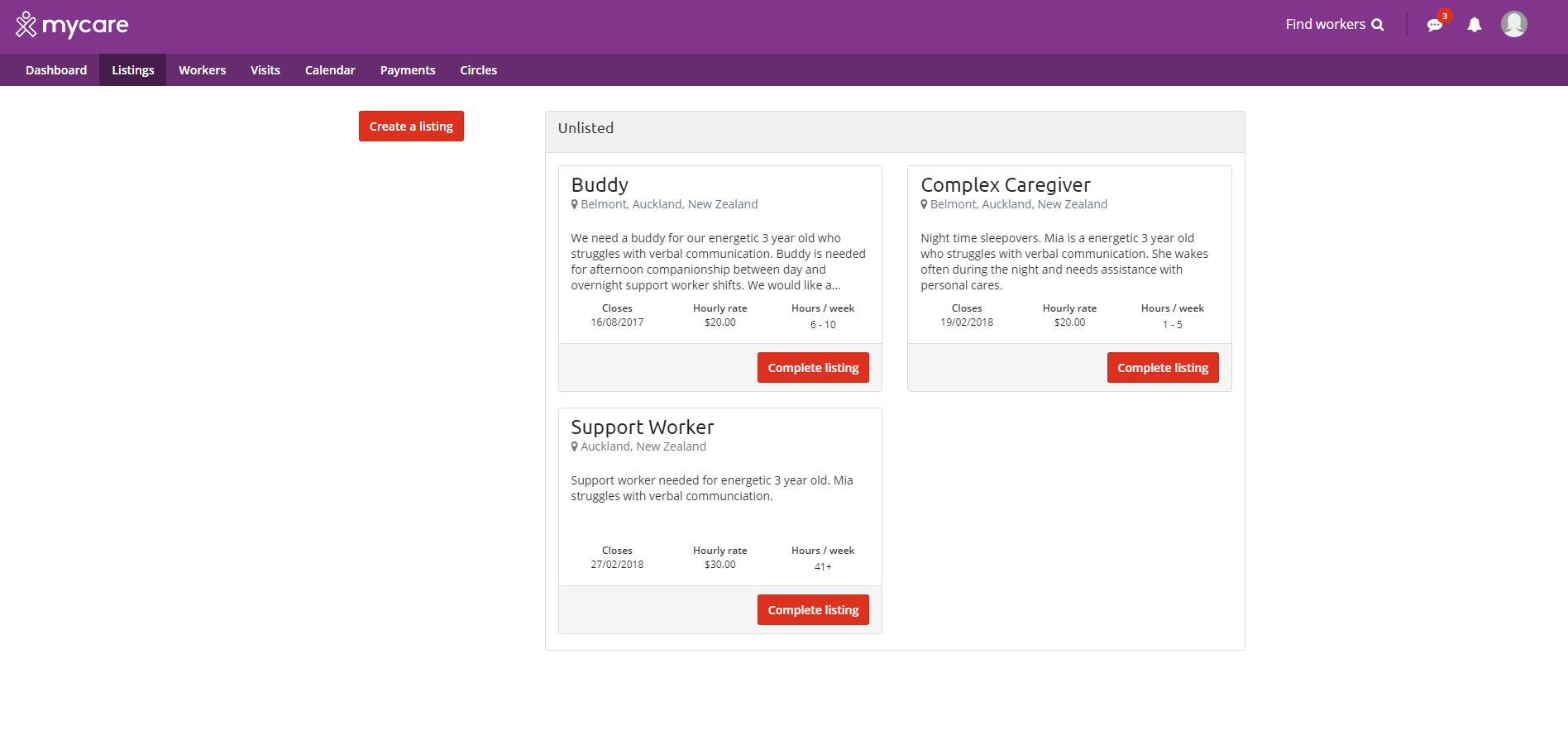 How to edit your listing
You'll see nine tabs where you can edit the basics, the type of help you require, when you need support and your ideal worker. You can also preview your listing to see how it will look to potential workers.
You may need to add your credit card before you can list your job.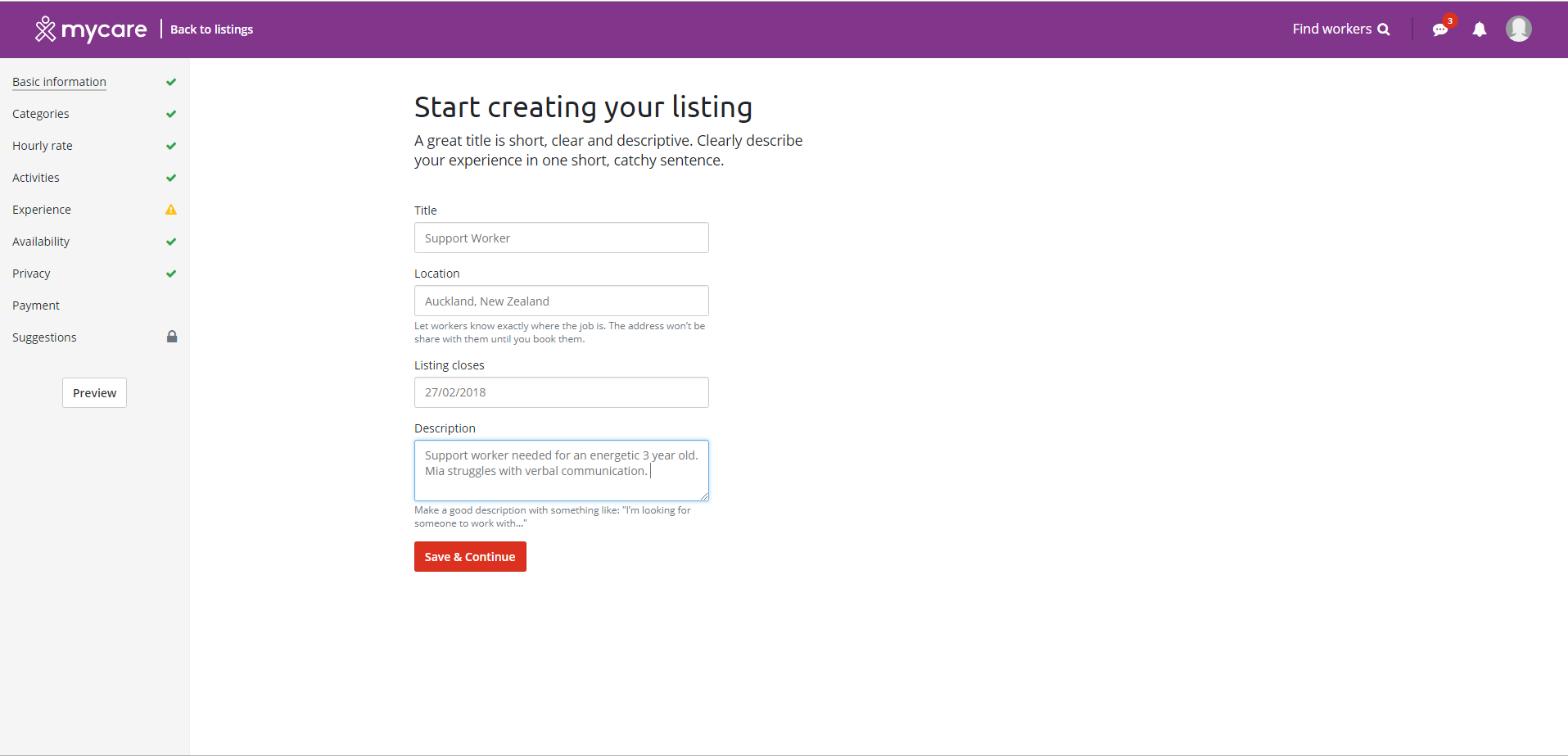 Need help or have questions? Contact the Customer Engagement team on 0800 677 700 or by email at hello@mycare.co.nz