It's easy to keep track of your listings. You can see all of your current and past listings and edit each listing. If your listing is still a draft or it has now closed, it will show as 'unlisted'.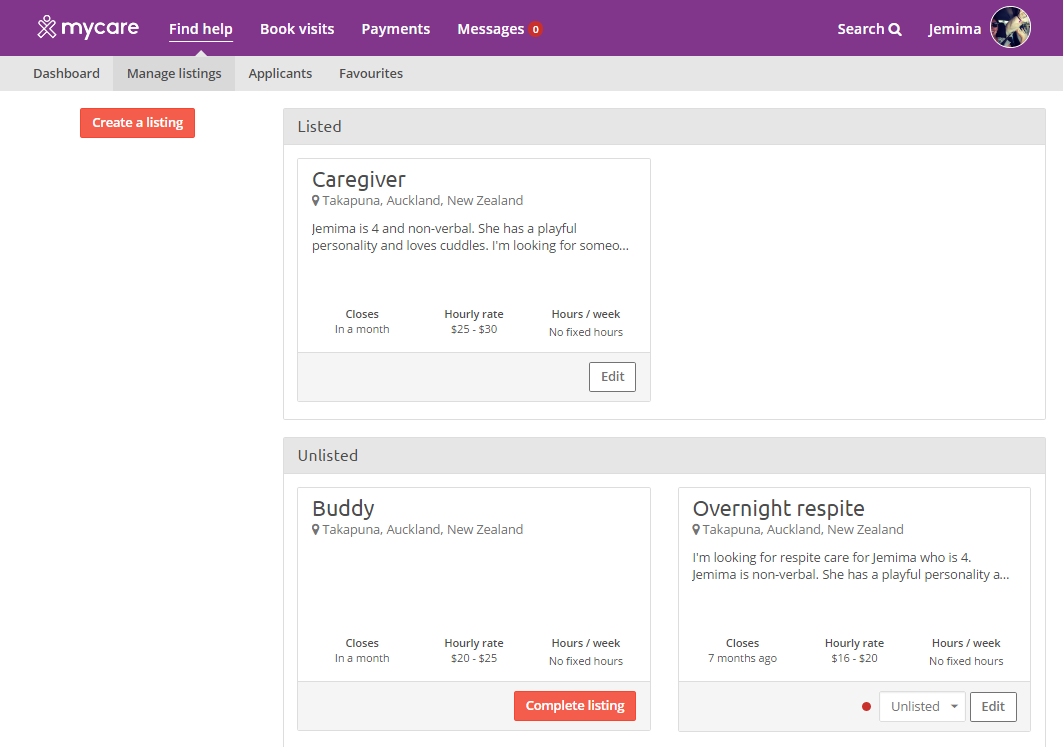 How to edit your listing
You'll see three tabs where you can edit the basics, the detailed info and any worker requirements. You can also preview your listing to see how it will look to potential workers.